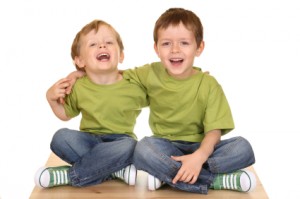 We are committed to being a community of people that lives by its vision and values.  We work hard to make sure our vision and values guide our actions, words and decisions as we serve our customer, students, team and community each day.
As you are looking for a place to take your family we hope you find this helpful in order to get a sense of who we are and the experience we are trying to create for every person who interacts with us.
Our Vision
Our vision is to help kids, parents and team members be confident, courageous, compassionate champions who make a positive difference in the world.
Our Values
Respect people.  
Respect is treating people with dignity, love, care and worth. We look for ways to show people that they have tremendous worth, value and meaning in life.
Positive impact in the world. 
We positively impact others by helping them discover their strengths, talents, potential and giftedness.
Deliver the wow.  
Wow is what we want people say when they walk away from an experience with us because they have had an amazing experience.
Excellence in who we are and what we do.  
Excellence is always trying to increase our ability to do our best and offer our best to others. .
Innovation and improvement all the time. 
Innovation is constantly looking for new avenues, ways and methods to positively impact the world.
Our Teaching and Coaching Philosophy
Our goal is to provide your child with a positive and fun learning experience. Our programs are effective because we place an extraordinary emphasis on child development theory and integrate it into every class. Our child-centered approach to teaching allows us to create learning experiences in which students are more engaged, feel safe about trying new things, and have the opportunity to increase their confidence about their abilities. Our creative teachers strive to stimulate appropriate development and an interest in learning that will provide a foundation for learning in every area of life. We are committed to providing programs that develop a child's mental, emotional, social, and cognitive well-being.
We are most interested in the life long success of each of our students. Life-long success can only happen if we care and focus on the students' whole well-being; their physical, mental, emotional and social development. For example with gymnastics it could be easy to only focus on developing the physical part of a gymnast (i.e. learning a cartwheel), but we strive to develop all aspects of a gymnast's entire well-being while teaching the physical gymnastic skills (i.e. confidence in their ability and a great cartwheel).  Children develop healthy self-esteems when their unique talents, strengths and giftedness is encouraged and given a place to grow.  We strive to positively impact the lives of as many kids as we can.
Contact Us
We would love to help you find the best programs for your kids and family.  Please complete the form below so that a team member can connect with you.