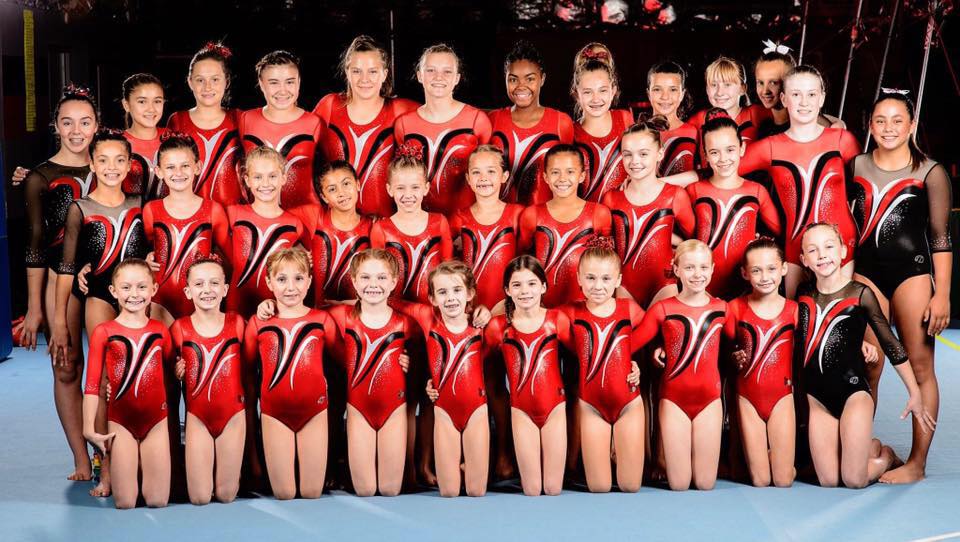 If your child's desire is to become part of the gymnastics team we would love to help them accomplish that goal with a free assessment. The first step in the process is to have your child evaluated. Please complete the form below to schedule your free evaluation.
Competitive Gymnastics Team
Our competitive gymnastics teams strive to provide a positive and fun atmosphere for gymnasts. Our goals are to help gymnasts experience success through personal development and team unity. We create an environment which teaches gymnasts to set goals and have fun while learning to work hard to achieve their goals. We believe encouragement from coaches and parents are vital components in helping gymnasts reach their goals.
As part of the competitive program gymnasts will also learn sportsmanship, determination, teamwork, and most importantly improve their self-confidence for gymnastics and life. Our mission for our competitive gymnasts is to promote success in gymnastics, as well as in life. Our competitive gymnastics program consists of training teams for beginners to competitive gymnastics and teams for Level 2 and up.
Schedule Your Competitive Gymnastics Evaluation