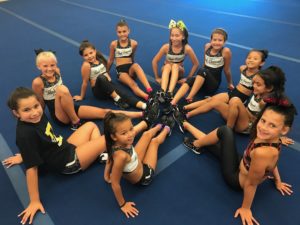 Cheer camps and clinics are special cheer events that happen throughout the year.
Cheer camps are full of fun, learning and lots of moving.  Camps usually have a special theme that guides the learning, crafts, games, cheers and activities.
Cheer clinics are specialized events to help cheerleaders learn new skills, spend extra time on those difficult, hard to master skills and take their cheerleading to new heights.
Cheer clinics give cheerleaders extra time in the gym to work on their skills.  Clinics are great for beginners who want to progress faster in their learning, intermediate cheerleaders who are needed a little extra time to achieve a new skill and experts who want to reach their potential in the sport of cheerleading.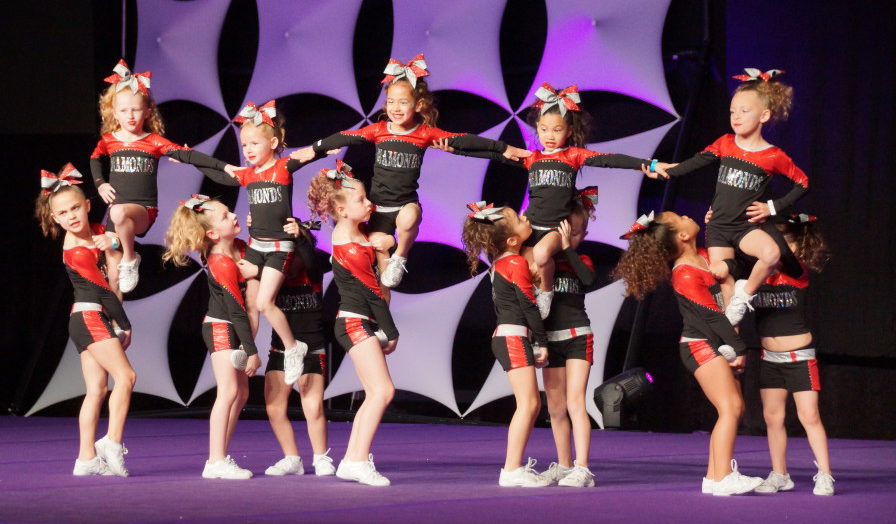 Cheer camps are designed to introduce your child to all the fun and excitement of cheerleading.  From beginners to advance cheerleaders, cheer camp will help you learn cheer, stunting and tumbling skills.  Cheer camps are also a great way to experience the thrill of being on a competitive cheer team.
Ages 6 and up
Space is limited so please register early for these events.
Tumbling Time and Clinics
The goal of a tumbling time and tumbling clinic is to help you achieve new skills, whether you are working for a handstand or back handspring tuck.  We want you to progress to your highest tumbling potential.