Bounce and Games Party
Cheer Party
Dance Party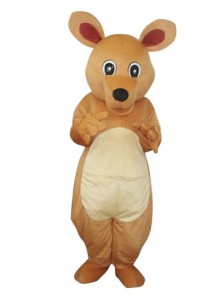 Ultimate Party
1 hour of games, fun and excitement in the activity areas
45 minutes in a fully decorated party room
Regular Party Package Plus…
20 Invitations
Pizza from Pizza Guys (for children)
Cake from Baskin Robbins
Drinks (soda, juice or water)
Goodie Bags for each child attending
$425 for up to 20 kids
$475 for 21-25 kids
Regular Party
1 hour of games, fun and excitement in the activity areas
45 minutes in a fully decorated party room
A Black Diamond Kids Center T-Shirt for Birthday Child
20 Invitations
Balloons
$275 for up to 20 kids
$325 for 21-25 kids
Decoration Theme Options $40 extra
Disney Princess
My Little Pony
Rock Star
Ninja Turtles
Avengers
Camouflage
Mickie or Minnie Mouse
Doc McStuffins
Jack and the Neverland Pirates
Additional Options
Med (12″) Pizza – Cheese/Pepperoni $14; Combo $18
Lg (14″) Pizza – Cheese or Pepperoni $16; Combo $20
XL (16″) Pizza – Cheese or Pepperoni $18; Combo $22
2 Liter Soda – $2
Apple Juice – $5
Water (1 gallon) – $2
Baskin Robbins Ice Cream Cake – $42
Goodie Bags – 20 for $40 or $2.50 ea
Kip the Kangaroo – $40 for 30 minutes
$50 deposit required upon booking date. Parties must be booked at least 7 days in advance.
We Will Take Care of You!
Let Black Diamond Kids Center throw you the best party ever!  We take care of all the preparation, clean-up and making sure your child and guests have a great time. Each party includes specialized fun and games with fully-trained coaches. Be sure to check out our different packages for more information. Pricing starts at 20 children, with additional children welcome for an additional cost. A $50 non-refundable deposit is required to secure a party date. Call to reserve your party today!
We offer all types of parties including…
Birthday Parties
Boy/Cub Scout Parties
Girl Scout Parties
Sports Team Parties
School Parties
Award Ceremonies
And More…
If you have a reason to celebrate, we'll make it happen with memories you'll never forget! If you have any questions please feel free to call customer service at (925) 516-6619.