Team Builders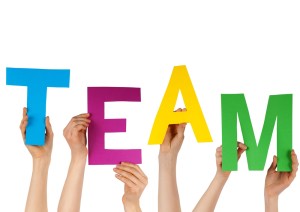 There are many different reasons why companies should incorporate team-building activities into their training. The benefits of team building include more developed working relationships, shared positive experiences,  helps improve communication, boosts morale, motivates, uses ice breakers to help teams to get to know each other better, promotes learning effective strategies, improves productivity, promotes learning about one's strength and weaknesses and may other benefits.
Virtually any group that works together should play together. We offer a fun place to host your team building activities that will bring your group a little closer.
Who should do Team building?
Company teams
Sports teams
Church groups
Boy Scout, Girl Scout troops
Any organized groups
2 hours- $10 per person  (Add pizza and drinks- $15 per person)
Typical Team builder schedule:
15 minutes- ice breaker game
40 minutes- Leadership talk or you pick the topic (Can be led by our staff or your organization)
60 minutes- Team building games
5 minutes- Closing
Call Customer Service to set up a fundraiser 925-516-6619.